Pollak's Candies is a third generation, family-owned and operated business manufacturing fine chocolates since 1948. Time-tested recipes, high-quality ingredients, and personal attention to packaging and service have resulted in our excellent reputation.
We continue to work as a family, with the same principles that our Grandfather taught us so many years ago. Each piece of candy is made from scratch, coated with chocolate and decorated by hand. Pollak's Candies truly remain a handmade, delicious piece of the past.
Enjoy!
A Message from The Candyman
Dick Pollak is a third generation chocolatier, following in the footsteps of his Grandfather and Dad.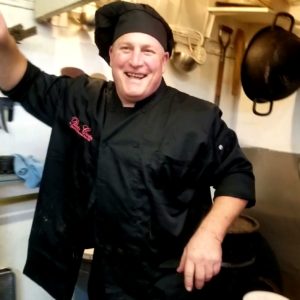 Pollak's Candies was established in 1948 by Grandpap and Grandma, Mike and Helen Pollak. Grandpap was 32 at the time, lean and short in stature, but smart and strong from years of hard work. He started working at the age of twelve when his father died in a coal mining accident. His mother couldn't provide for him, so a man named John Schorall, a Sharpsburg candy maker, took him in and provided him a place to live with the understanding that he would work in the candy shop to earn his keep. Grandpap worked hard and learned his craft well. Eventually, by the age of eighteen he became partners with Mr. Schorall. Following the lines of many partnerships, their vision of the business took different paths, the partnership dissolved and Grandpap moved on. Historically, at this time the United States was entering World War 2 and Grandpap Mike took a job at Spangs Mill, in Etna, PA to help with the war effort. All along he still had his mind set on starting his own candy business. Soon this opportunity came into focus in New Kensington, PA. Once again he formed a partnership and opened a combined candy store, ice cream parlor and diner called Candyland. This partnership eventually dissolved , and Grandpap was out of business again. Fortunately, Grandpap was still working in the mill to provide for the family he was starting in his Chessman Avenue home in Etna, PA.
I feel this was the beginning of Pollak's Candies. Grandpap still dreamt of having a candy business, while Grandma was in the background saying that was great, but NO partnerships. They agreed that if they were going to start a business it would be a family venture. That is how Pollak's Candies came to life. In 1948 Grandpap and Grandma, along with their children began to make chocolate candies in their home. They firmly believed that producing fine chocolates at a reasonable price was the recipe for success, and he was willing to put his name on the box to prove it.
These basic principals served as the foundation of their business, as Grandma and Grandpap Pollak embarked on their life long journey.
Grandpap kept his job at the mill while making candy in the basement of his home at night. Grandma worked with Grandpap, while attending to the three kids, Bob, Dick and Mary Jane . Business started slow, but they pushed forward chasing their dream. A few years passed and business began to grow. Grandpap's helpers Bob and Dick were growing old enough and strong enough to help him. Grandpap would come home from the mill and the boys would be there ready to help. Grandpap would pull stools to the table for the boys to stand on to help him with the candy making tasks of the day. Together they made delicious candy that the locals began to take notice of. Business began to grow steadily and the family would work long into the night to keep up with demand. Soon they realized that the principles the business was founded upon, combined with hard work was beginning to pay off. Grandpap being a smart man, with his eye to the future realized they needed to expand.
In 1953, Grandpap and Grandma purchased a small social club on a cobblestone side street in Etna and opened their candy kitchen and store. As word spread about Pollak's delicious candies, business started to grow at a rapid pace. Grandpap left his job at the steel mill and devoted his full attention to the candy business, while Grandma and the kids were at his side helping. Grandpap kept pushing forward working long hours and started offering fundraising opportunities to schools, churches and other organizations. They also began selling wholesale candy to bakeries, local markets and other candy businesses.
As time passed the business kept expanding and the kids were growing into adults. Bob started a family, went to school and eventually moved to Vermont to pursue a career in banking. Dick started his family and opted to continue working in the candy business. In the early 1970's my dad (Dick) realized the business landscape was changing. The evolution of shopping malls was creating a new retail environment. My Mom and Dad, Dick and Judy, opened Pollak's first retail store in North Hills Village Mall in 1976. This was one of the first large scale shopping centers in the northern suburbs of Pittsburgh. The success of the North Hills Village store inspired Mom and Dad to open a second retail store in the newly built Ross Park Mall in 1986. Mom, Dad and us three kids ran the candy shop and the two mall stores. I worked in the candy kitchen with my dad, learning the trade, while my sisters, Beth and Susan helped Mom with the retail stores.
Mom passed in 1999 and Dad in 2006. My sisters and I continued the tradition of Pollak's Candies.
The third generation of Pollak's Candies had begun. It became apparent that the direction of the business would need to change again. A decision was made to close the retail mall stores and return HOME to ETNA, PA. Our candy kitchen remains tucked away on the same side street that my Grandfather opened and we have operated in since 1953. We opened a retail store on the main street of Etna's business district in 2011. It was so nice to be home!
We continue to work as a family, with the same principles that our Grandfather taught us so many years ago. Each piece of candy is made from scratch, coated with chocolate and decorated by hand. Pollak's Candies truly remain a hand made, delicious piece of the past.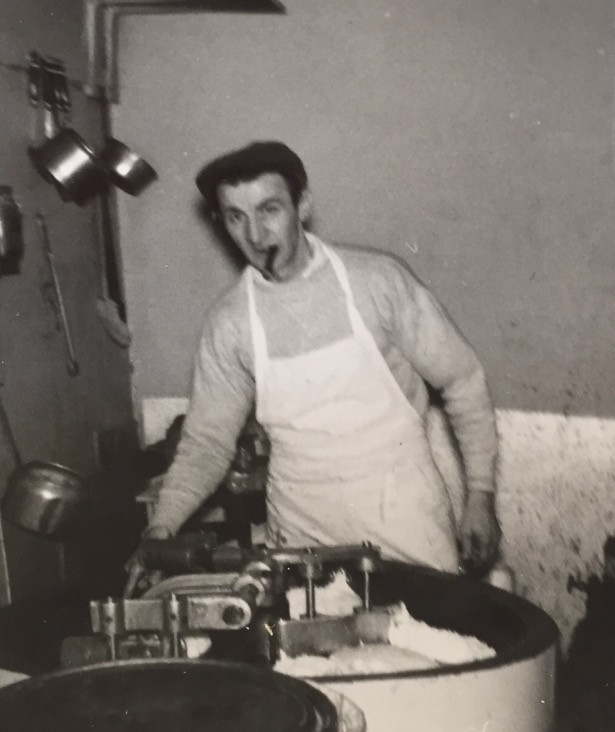 Enjoy!